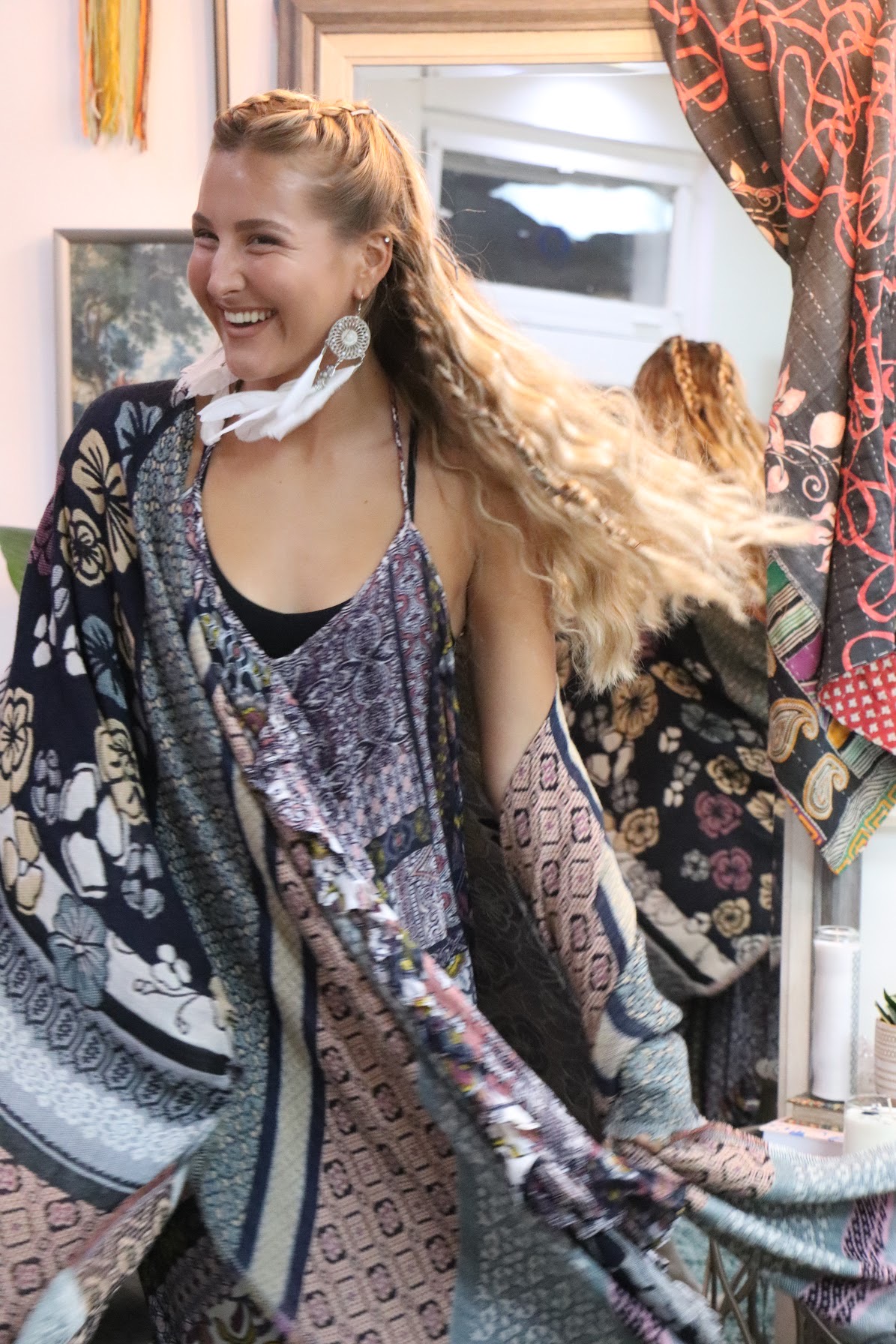 SIERRA MILES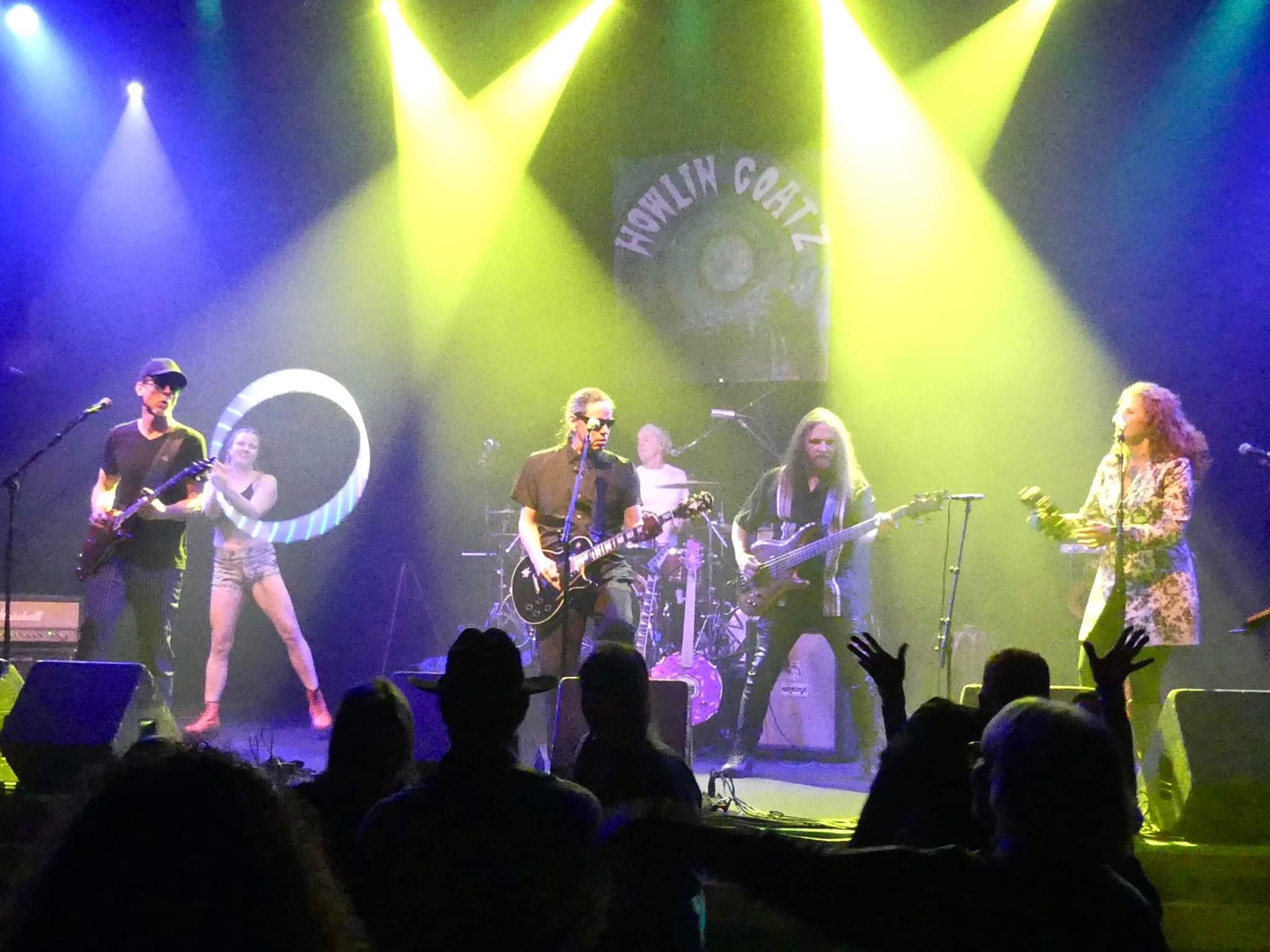 HOWLIN' GOATZ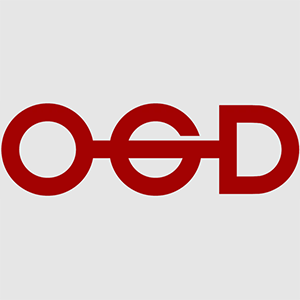 OGD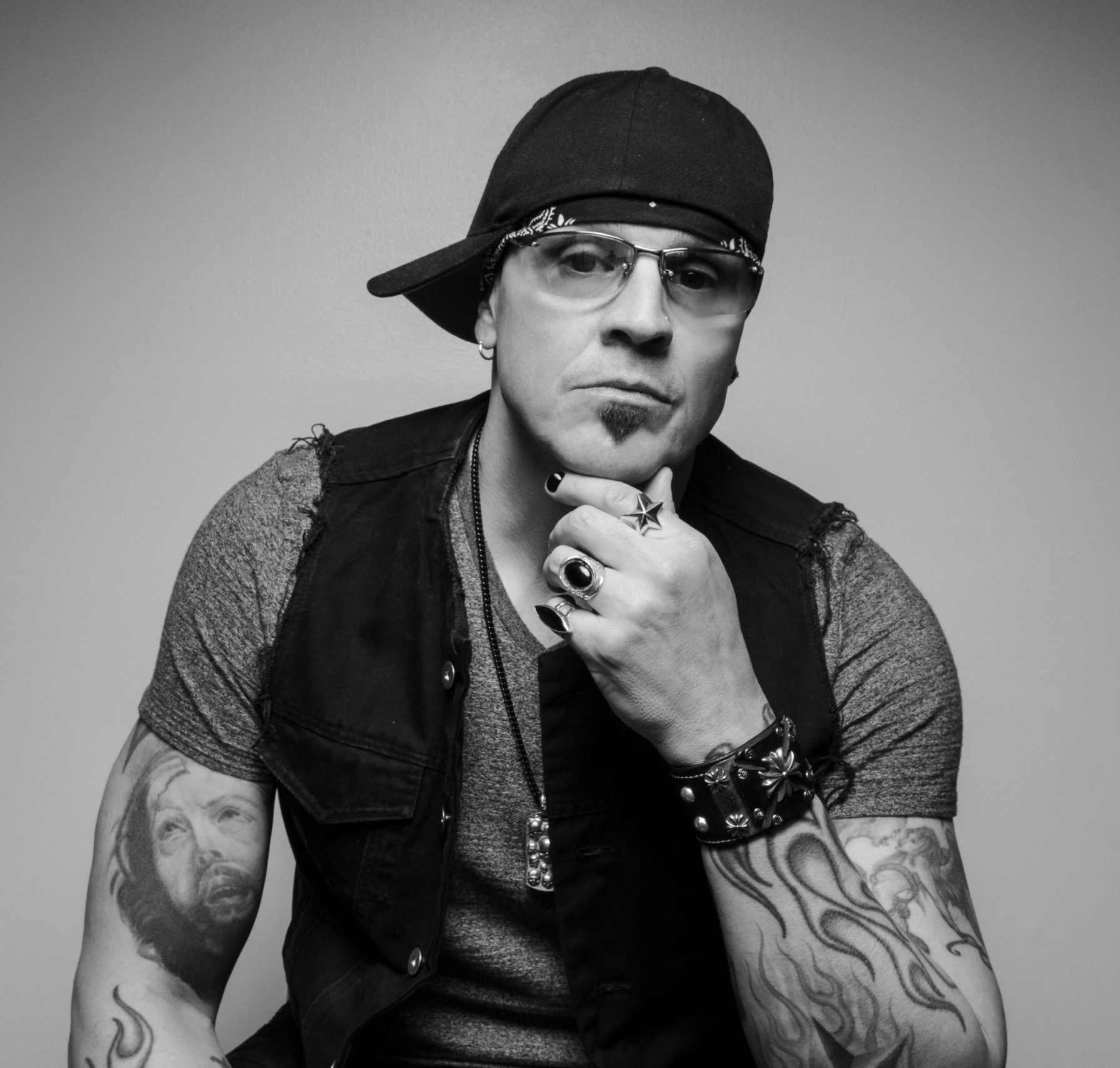 MANNY CABO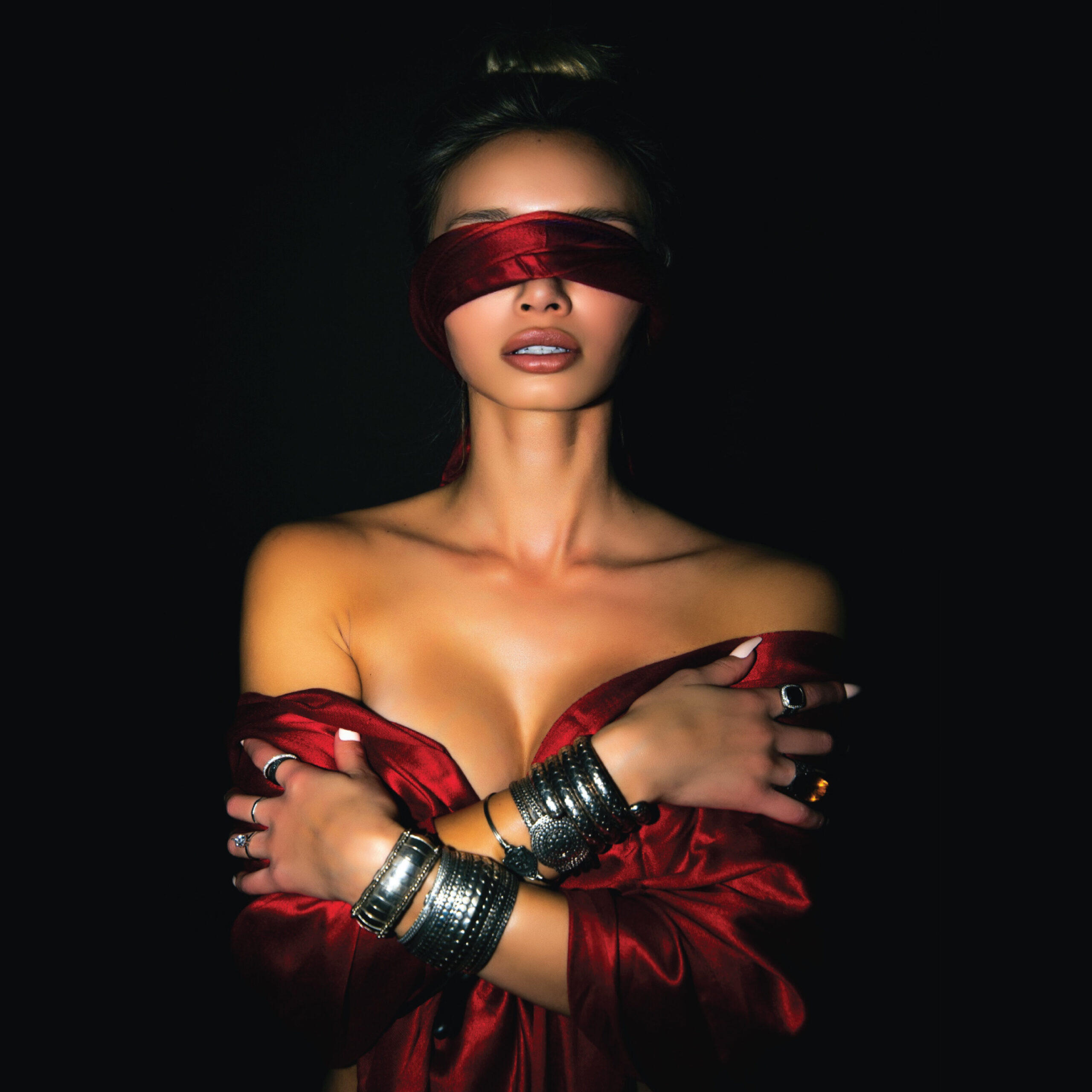 KAILE GOH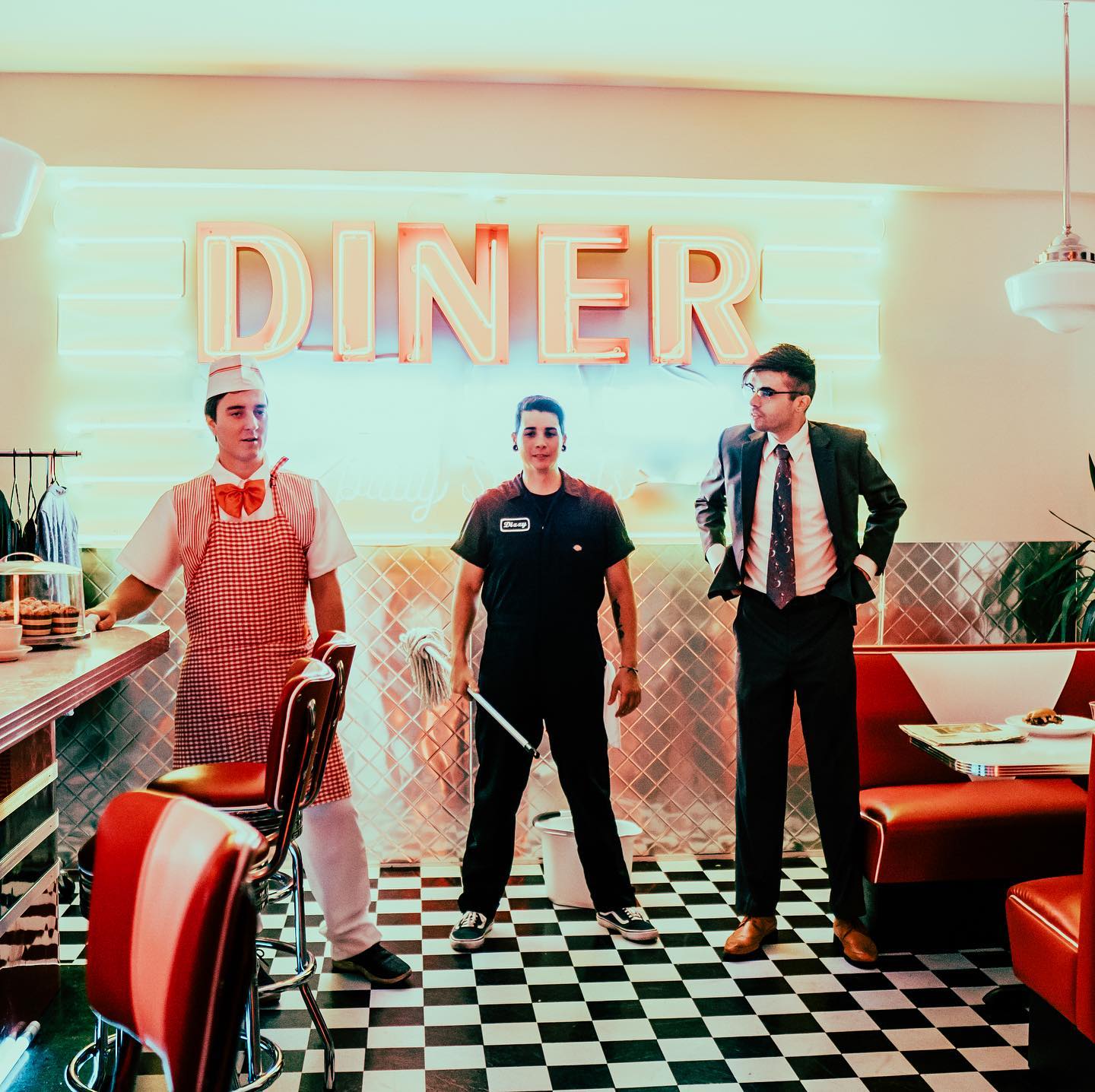 ANIMAL SUN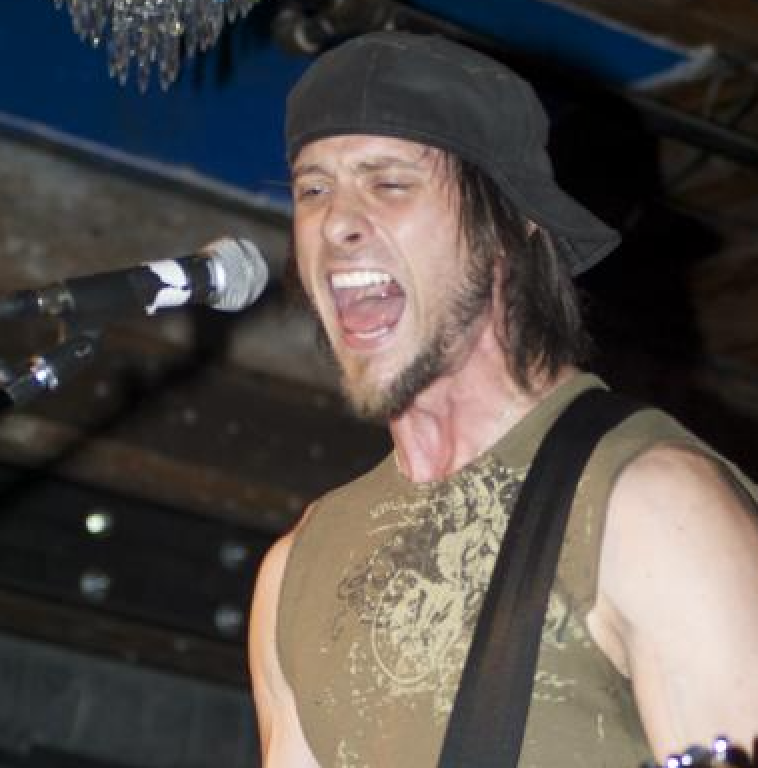 Idledaze
Bio
"Empowerment starts from within," remarks the 21-year-old New Jersey singer, songwriter, and multi-instrumentalist, Sierra Miles. Taking control of her vision and destiny, Sierra threads together raw lyrics, rock attitude, and mystical presentation. After amassing millions of streams and views independently, and engaging an expanding social media fanbase, her message shines through in her new music.
For such a young artist, Sierra possesses a substantial back-story. At age 12, as CC Miles (her childhood nickname) she was playing bars in her hometown of Medford Lakes, New Jersey. Releasing EP's and albums throughout her teenage years from 13 to 17, she experimented with genres and styles, primarily radio-friendly pop music, and generated an early buzz. But with the pandemic lockdown, everything changed. Sierra explains, "I started working with my producer to create this new sound and it was like a door opened in my mind and I found all this inspiration I didn't even know existed within me. I guess it had been there all along, but I couldn't see it because I was trying to find myself by looking outside of myself. The best part was that I wasn't trying to be another artist. I was just being myself." To complete the transformation, she reclaimed her given name, Sierra Miles.
"My new music represents the realization of self-sabotage," Sierra explains. "It captures a moment in time where I stepped into my power and realized that if I can create the life I didn't want, then I must have the power to create the one that I do."
In the end, she's encouraging everyone else to do the same through her music.
Frightening, enlightening, and authentically entertaining, Sierra Miles silences her "unconscious catastrophe" with hard-hitting music. "I didn't want to look back 10 years from now knowing that I allowed these negative thoughts and beliefs to hold me back," she says. "These songs came straight from my soul."
She's a Stranger
Grandmother's Pearls
Spell of Sunrise
Before I Die
BIO
Mountain-Grown original Rock N' Roll featuring veteran artists Johnny Conrad of Swindl, East Clintwood and Spank Machine. Jake Coffin of Bonnie & The Clydes, Great American Taxi and Funkopolis, Scott Higgins from Hwy50, Swindl and Spank Machine. Chris Wright of Hwy50 and Head Engineer at Violet Recording. Along with the beautiful Kim Franco of Cabaret Diosa.
Howlin' Goatz was born in a barn in the small town of  Lyons, Colorado, 7 years ago. Inspired Johnny Conrad pulled together musicians from the Boulder Music Scene to create a high-energy Rock N' Roll dance experience.
Get ready for Howlin' Goatz to release their new 3 song EP in the near future with special guest appearance by Bill McKay on Hammond B3.
CREDITS
"The Howlin' Goatz have the soul of punk with catchy pop hooks…strange combo but it works beautifully!" ~ Tom Callahan, Founder/CEO Indie Advance
BIO
Power-Trio rock band based in NYC featuring Derek Olivero (vocals, guitars), Bobby Gavin (drums), David De Ranieri (bass).
The Big Game is the debut release from OGD featuring Derek Olivero (guitars, lead vocals), Bobby Gavin (drums), and Dave De Ranieri (bass). The NYC based power-trio recorded the album with legendary drummer Jerry Marotta as producer in upstate New York at Dreamland Recording Studios. Famed album cover designer Hugh Syme (Rush, Aerosmith, Dream Theater) was recruited to create a package for the CD and vinyl harking back to the pre-digital days of rock-n-roll including a 20 page booklet of Hugh's art. 
Hailing from the ashes of Outland, Olivero and DeRanieri joined forces with Gavin to form OGD creating modern day rock with shades of Rush, Kiss, and even Clutch. The Big Game features 10 original compositions co-written by Olivero, Gavin, DeRanieri. The album was mixed by Michael Cozzi who's worked his sonic magic on releases from Phil Keaggy, Tony Levin, Deep Energy Orchestra, and Security Project, his band with Jerry, Trey Gunn and Happy Rhodes. The album was mastered by world-class mastering engineer Chris Athens with the vinyl cut by Chris Muth. 
CREDITS
"The Big Game … some really big music … great playing, arrangements, and lead vocal …. and a world class sound overall! And no wonder — with the masterful production by maestro Jerry Marotta and his team!" – Hugh Syme
"I love the record we made. I love these maniacs. We are now lifelong friends and the record is finally about to hit the airwaves. 'The Big Game' watch for the videos. Seek out the music. I mean what I say." – Jerry Marotta
BIO
Every once in a while, in the ever competitive entertainment industry, a presence enters the scene that turns heads, opens eyes and ears, touches hearts and makes a lasting impact on everyone they encounter: Such is the case with the multifaceted, Commercial Rockin, arts-embracing and award winning Singer / Songwriter Manny Cabo. From his incredible 4 chair turn on NBC's "THE VOICE" and recently mirroring his vocal prowess and breaking linguistic boundaries on NBC / Telemundo's "LA VOZ." Cabo has been leaving his creative mark and vocal resonance on an international level and across multi cultural boundaries. Whether he's singing, acting, photographing, or hosting, his compelling focus and his artistry shines through and always leaves his fans and clients wanting more.
CREDITS
​
Received 4 Chair turn on NBC's "The Voice" for Team Adam Levine
First NJ Artist to perform on 2 major network competitions bilingually 2015, 2019
Rock Entertainer of the Year 2017 (JM Awards) Nashville, TN
Unsigned artist song of the year for "90 Proof" WOBA awards Nashville, TN
Best Music / Editorial Photographer of the year 2016, 2017, 2018
Performed a 5 sold out arena tour with American Young Voices 2017
Awarded Seal of Elizabeth award by Elizabeth Mayor 2016
Unsigned Rock Entertainer of the Year (JM Awards) Nashville, TN
Humanitarean award for his Anti hate song "Hate Has No Home Here"
Featured artist on PATCH Magazine for his anti bullying song "Wear Your Words."
Featured on Telemundo's "La Voz" for 7 Time Grammy award winner Carlos Vives
Endorsed by Sennheiser, Westone, Photoflex, Quantum, Dynalite, Hoodman & Thalia
Performed as featured rock artist on Today in Nashville 2016, 2017
Performed as opener for: 3 Doors Down, Lifehouse, Cold, Staind, John Waite, SR71 & more
Artist of the month feature for top NJ Music Magazine "The Aquarian 2019
Over 15 million youtube views for The Voice, La Voz and his Mojo For Musicians channel
25,000 loyal fan base following across all social media platforms
BIO
Songwriter/pop artist Kaile Goh infuses attitude into each and every song she writes and sings. Kaile's worked professionally since she was 11 years old, as a model and a musician. As a teenager, she was signed to Lava/ Republic Records by the legendary Jason Flom. After recording her debut album with producer David Bendeth, and touring with Kevin Lyman's Warped Tour, as well as performing countless LA shows, Kaile was headed for a S.E Asia tour. It was at this time that Kaile and her team collectively decided to put the brakes on and allow her to finish school to have as normal of a childhood as possible. This allowed Kaile time to reflect and mature and become fulfilled in a way that many child stars miss out on.
Kaile spent the first five years of her life living in Singapore, her father's birthplace, before moving to Los Angeles. In L.A., she began modeling for "Ford Modeling", becoming a go-to face for Disney, Target, Kodak, Mattel, Sony, and others due to her unique beauty and inimitable presence. At the age of 10 with the money she made from modeling, she bought a Gibson Hummingbird guitar, which she still creates most of her songs on.
About her enigmatic sound, she comments, "I dig melodies that stick in your head, and I also love all styles of music. I like to have a mix of pop, rock and alternative when creating new songs, that hopefully you wake up singing to yourself. The music is really energetic and catchy, but it still has a degree of danger."
Most recently Kaile was featured in the National Mountain Dew TV commercial called "Let's Do" along with the group Migos. Kaile is currently writing and recording with some of the top songwriters and producers in Los Angeles for her follow up record, and continues on her destined path. Her booking agent is John Branigan at William Morris Endeavor and her commercial acting agent is CESD. In an era where music and media lines are blurred, Kaile sits perfectly positioned to take advantage of this trend, with her ability to woo sponsors and brands with her beauty and charisma.
BIO
Formed in 2015 and lead by two brothers; vocalist/songwriter Steven Blake and drummer William Alton originally cut their teeth playing in small clubs up and down the east coast. The name Animal Sun was in dedication to their late friend and musical compadre James Sun, whose life was tragically cut short in 2011.
By late 2017, Animal Sun had begun appearing all over local radio and opening for noteworthy acts such as The Frights, (Epitaph) as well as minor touring throughout the region. After establishing a dedicated fanbase, the boys decided to move to Los Angeles, California where they would meet current keyboardist/percussionist Tyler DeCastro and bass player Adam Gardner. Together, they began production with Aaron "Zeus" Zepeda and Grammy award-winning engineer Robert Margouleff. Their lead single "Girl in Blue" was released on June 20th, 2019, and quickly made its way onto renowned alternative stations such as idobi radio and KROQ "Locals Only", even snagging the #5 spot for multiple weeks in a row.
Picking up momentum quickly, the band released their debut EP "Beginnings" and a music video for "Girl in Blue" at the end of summer 2019. The immediate success allowed Animal Sun to begin playing to packed rooms all over, including most recently the legendary Troubadour. On April 26th the band released another single titled "Without You' followed by 'Still Believe' featured in the award-winning, music magazine; American Songwriter. Debut record coming 2021.
CREDITS
​
FEATURED ON: The Chris Collins Show​, American Songwriter, The Music Connection, Unclear Magazine, VENTS Magazine, Forkster, The Pen's Eye View, To Much Love Magazine, Surviving The Golden Age, Starshine Magazine, Official FAME Magazine, The Alternate Root, Alternative Addiction, Buzz Music LA, For The Love Of Bands​​
More than 900,000 streams on first single "Girl in Blue" and counting.
70,000+ monthly listeners on Spotify
Girl in Blue was added to over 20,000 independent playlists as well as
Spotify Algorithmic playlists such as Release Radar or Discover Weekly.
INSTAGRAM VERIFIED
FACEBOOK VERIFIED
SPOTIFY VERIFIED ARTIST
BIO
Born and raised in Rock County, WI USA, Idledaze is a vocalist, composer, videographer, audio engineer & multi-instrumentalist who performs in the Colorado band Safe Under the Tree. Why such a multitasker? We'll start from the beginning.
As a toddler, Ben lived next to the Rock River and was surrounded with instruments, art, and love. Along with raising three children, Ben's parents owned and operated Rock County Guitar in (Mary)Janesville, where they also performed and taught music in town.
Ben's father Richardson was a Jazz man, and knew his way around the guitar. His mother Rosemarie, dominated on the piano, guitar, and led the duo with her elegant voice. Young Ben grew up listening and watching their gigs. Sometimes at their shows he would jump in for a quick laugh, attempting to play tambourine or harmonica. Those first five years were impressional but the fantasy didn't last long.
Ben was the youngest of the family and business had been growing for over 15 years, when suddenly things set ablaze. A fire in the waking hours, with no fire insurance, the physical business was destroyed. Devastated, Ben's family still continued to run the business from home. Unfortunately, with years of alcohol abuse and juggling family life, the music business became unmanageable. Ben's dad headed south and his mom went north with the kids.
"So I lived with my mom and kept in touch with my dad. He wrote me ride your guitar and she taught me steer when you sing…"
Read More
Bouncing around towns, my mother stopped performing live and finally stopped drinking. She remarried and we settled down on the west side of town off the Rock River. Now in his teens, Ben was fumbling around in sports, drugs, art, and music. He wrote and played guitar with a high school friend Kyle, who was a drummer, and they jammed in Kyle's attic. (Their first band name, THE ATTIC) not really, but they would laugh about it. At that time Ben didn't take music very seriously, not at all considering music as a profession, but he had a passion for it, like it was in his DNA or something. In high school, Ben quotes "I have not yet begun."
After years of warehouse, carpentry, and factory jobs, Ben continued to write music and sharpen his performing skills with whomever would want to jam. Unsatisfied and growing tired of the various career paths, he headed to college to study art at the University of Wisconsin Rock County. After a few years at UW, his passion gravitated towards film so he transferred to UNLV in Las Vegas for a film degree and to live with his father. Ben played his first open mics in Vegas and was jamming with his dad nightly. This time together gave Ben a great introduction to blues, jazz, mixing, and recording audio. His dad always told Ben that he could do it all on his own. After about a year, Ben realized that film was so expensive and such a challenging medium that sound engineering was more his style, so he transferred to the University of Chicago to study sound and learn the blues.
While studying and working in the city, Ben hosted an open mic @ the Tonic Room on Halested and performed nightly chasing down the next jam hot spot. Ben was tired of the extra study time in school and stepped away from the traditional University. He bought a used video camera, built a recording studio in his Buck-town apartment, and began creating content and searching for knowledge online about the business of music, licensing, and copyrights. Ben started the band DiZastro and in nine months they won a national competition in Chicago's Emergenza (world battle of the bands). They performed in Germany along with 19 other bands from around the world. Epic and short lived, the alcohol and insecurities lingered heavily on Ben and the band, to which Dizastro garnered a tough lesson in rock.
After a year of trying to keep DiZastro alive in the midwest, Ben moved to Oakland, CA to write, jam, and record in the West Coast culture. A year later, he headed to the mountains of Colorado and met Maria Colvett in 2011. Together they started the band Safe Under The Tree. The band played for years in small clubs in the Denver metro area, defining their alternative rock vibe and released their first Studio E.P. in 2018 Titled IDLEDAZE. Ben had been idle and dazed by the industry gatekeepers, and by then, the band had gone through multiple players. "Keeping a band together is the most difficult thing to do in the music business" something his father taught him, meaning, "you can do it all on your own." Ben stated, "it's not that I like to do it myself, anyone interested in pushing themselves is welcome to join the fun. But chemistry, talent, and discipline are hard to find. Maria is unique and special, a true blessing in my life, but we don't always agree on musical direction, so in that case I do it on my own."
Idledaze grew up in the 90's listening and reading about Beck, NIN, Dave Grohl and Moby, all "Do it Yourself" musicians. In 2019, Ben released his first solo album Forever Green and continued his passion to shoot video. His latest solo album "TELOMERES 2021," emphasizes the "Do it Yourself" independent musician mentality. Taking creativity to the next level Ben produces, performs, films and edits original visuals to complement the sounds that will reverberate through each fans' soul, one note at a time.