INDIE ADVANCE CORE VALUES:
Commitment, Integrity, Independent Spirit
Indie Advance lives and breathes our core values and they are the foundation of our work ethic.
COMMITMENT  IA is committed to your project's success and will always work 100% on your behalf.
INTEGRITY  IA's foundation is integrity. IA will honor your project and treat you and your music with the respect it deserves while maintaining our highest principles.
INDEPENDENT SPIRIT  IA and it's partners come from an Independent background and have a fierce loyalty to the creative process, developing and nurturing the essence of you, the artist.
WHO WE ARE
Indie advance is designed to support artists, in any stage of development, by offering affordable marketing packages that open doors for new opportunities. Tom Callahan, a 35 year veteran of the music business is supported by a talented team of people that ultimately have the same goal as you; your success!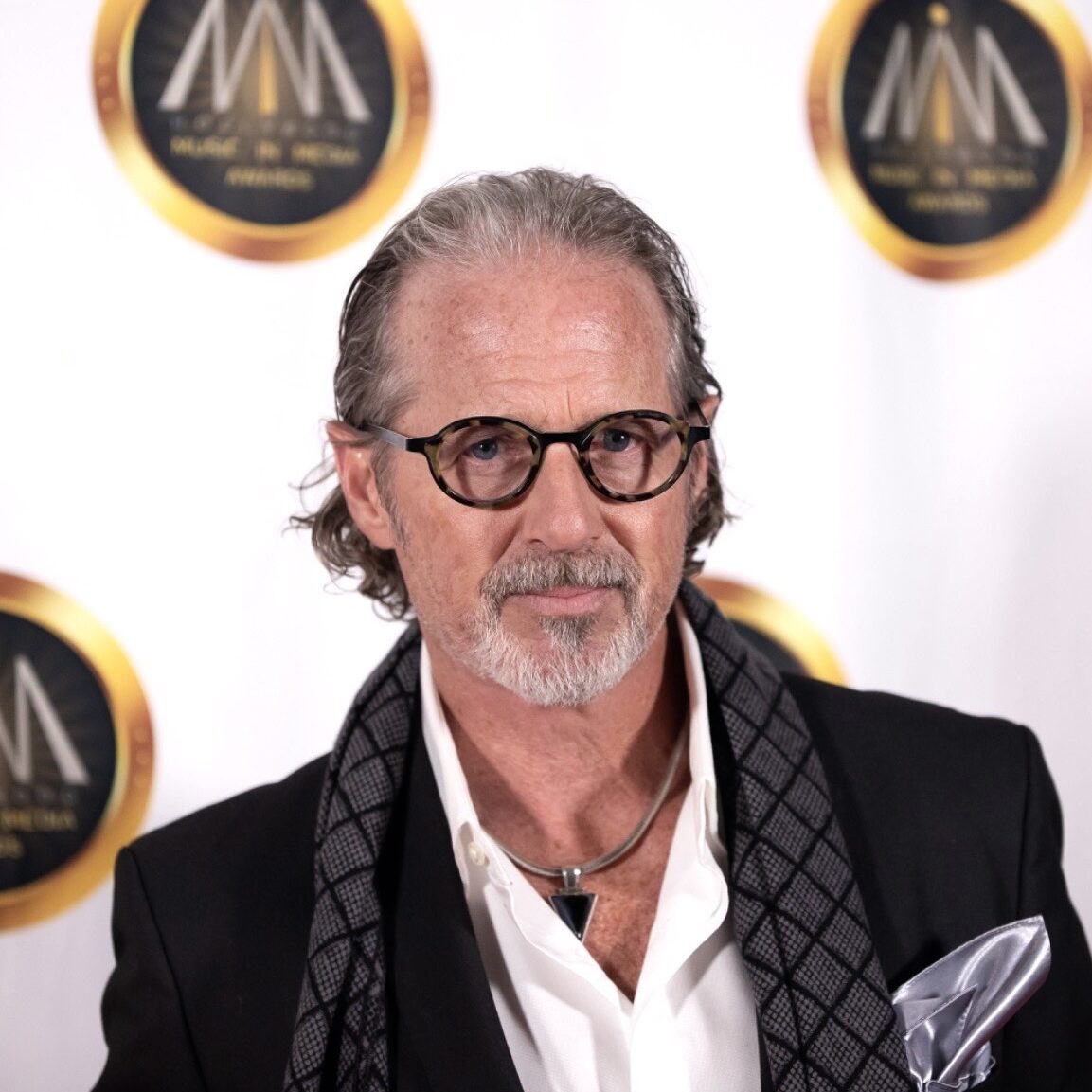 TOM CALLAHAN
CEO and Founder
TOM'S BIO
Tom Callahan has been a thought leader in the music business and tech industry for over 35 years. He began his career as a touring musician and then transitioned into executive record promotion positions at Indie label powerhouses Enigma Records, I.R.S. Records, and Virgin records in the late 80s and early 90s. After leaving the corporate world, he started his Indie promotion company while he simultaneously co-founded and operated Coyote Records and Vellum Entertainment. As a record promoter, Tom was nominated for promoter of the year in 1998 and 1999, and with Vellum Entertainment nominated for "Gold AC record label of the year" in 2000.
In addition to working in the Indie world, Tom also played a critical role in the radio success of major label artists such as Lenny Kravitz, Paula Abdul, Hall & Oats, Rod Stewart, Phil Collins, Shania Twain, Lee Ann Rimes, Lionel Richie and countless others. As Tom continued his promo company, he also moved into artist management, where he launched and guided the careers of many artists over a 15 year period. First as co-founder of Laurel Canyon Entertainment, Tom worked with artists; Donnie Kehr, Lisa Mordente, Arnold McCuller, Natalie Archangel and Thom Bishop. As Co-Founder of Boulder Entertainment Group he worked with artists such as Phoebe Snow, Suzy K, and Deborah Franco. Finally with Callahan's long held "Tom Callahan & Associates", Tom represented Jeff Timmons (founder-98 Degrees), Kaile Goh (Lava/Universal), Natalia Lesz (EMI), Justin Hopkins (Pama Records-Sweden), David Boyles (LMFAO, Columbia music-Japan), Michael Shapiro, Amy Hef, Cab 20, J-Henry, Omar Torrez, Jordan Hill, Krish Sharma (3 X grammy winner, mixing), Miggs, Ms Moxie, Olivia Rox and many others.
When music sync and licensing became and integral part of any musicians marketing,Tom joined Paul Wiltshire and was instrumental in the launch and rapid success of leading licensing and tech platform, Songtradr, as their CCO. He is also currently a mentor for the LA Techstars incubator and consults for companies in the digital and advertising space.
Tom currently is Founder/CEO of Music Marketing/Distribution and Management company "Indie Advance", and sits on a number of advisory boards. He is an in demand lecturer and podcast guest in the music and tech industry. Aside from music, Tom's other passion is in the martial arts, which he has been studying for 40 years. He currently holds the rank of 5th dan and title Renshi Shihan in Kyokushin Karate serving as Vice-Chairman "All Americas" and International Committee Secretary for Kyokushin-Kan Karate Internatinal. He brings this self discipline, integrity and Budo philosophy to each and every endeavor.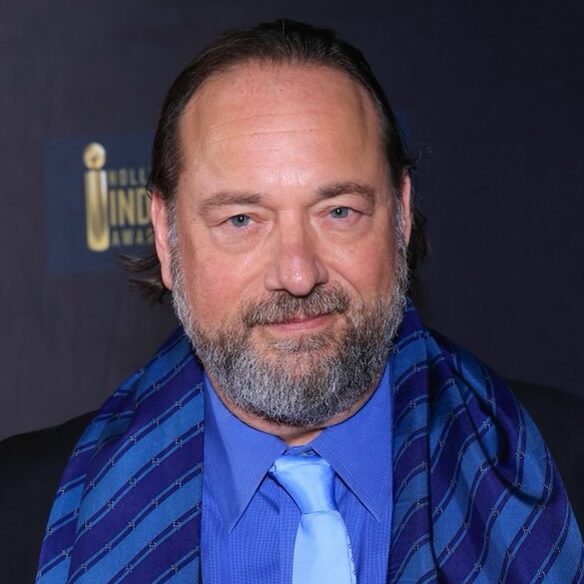 MICHAEL L. GENTLESK II ESQ.
Business Affairs
MICHAEL'S BIO
Michael L. Gentlesk II is an attorney, entrepreneur and business advisor.  He studied at Oxford University's Magdalen College before graduating from Stanford with a degree in English in 1986 and then a law degree from Georgetown in 1989. After law school, he worked for several large Philadelphia firms, before starting his own firm specializing in the practice of entertainment law.
Michael's clients over the course of his thirty-plus year legal career have spanned every facet of the music industry in matters from entity formation and deal structuring to creative talent development and protection of all manner of intellectual property.  He's been part of the founding teams for record labels with major distribution, as well as various independent record labels, video and sound production entitles and music publishing companies.  In this realm, Michael has counted Tom Callahan as a most dear and long-time colleague, partner and friend, and is most looking forward to assisting Tom now as consigliere for the Indie Advance family.
Michael also presently continues to engage in the practice of law via his own firm and as of counsel for a boutique entertainment/fine arts law firm with offices in NY and CA.  He is presently counsel from its creation for the WizPak patented lifestyle product brand, which has most recently been awarded the Outstanding New Product Award at the 2020 PGA Merchandise Show and also features collabs with MCM Worldwide and Niel Barrett. 
Michael also enjoys additional broad legal experience with clients in the hospitality industry and fine art world, has counseled clients in the burgeoning legal cannabis industry, and has represented a broad spectrum of media personalities in the sports/entertainment realms.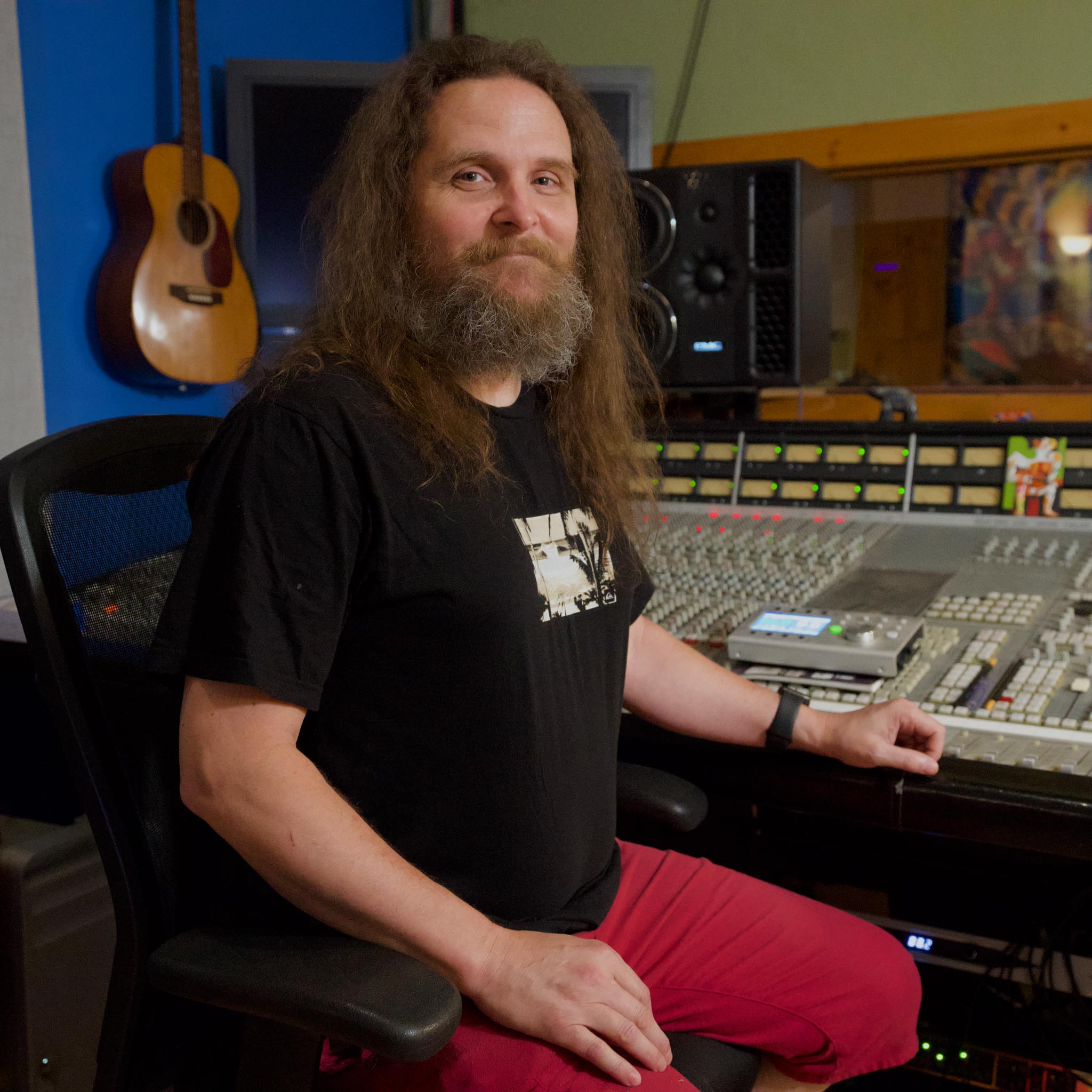 CHRIS WRIGHT
Custom Music Production
CHRIS' BIO
Chris Wright of Violet Recording has over 30 years experience making records in high end studios using the finest gear available. Working with artists to achieve their recording vision is a goal he has realized daily for decades.
Starting his career early in life performing and touring with the Vienna Boy Choir and working with artists like Steely Dan and Maceo Parker he has been able to meld classical vocal harmony and modern pop vocal production for artists looking to make an impact with their recordings. As a co owner of Violet Recording he has been able to work with hundreds of artists in their quests to create modern sounding records that are still firmly rooted in the techniques used in the past to create the sonic masterpieces that are still the benchmark for the recording arts. By seeking out and acquiring the finest vintage microphones and analog gear ever made he is able to offer a recording process that consistently yields recordings that engage and dazzle the listener.
With a life long passion for creating sonic masterpieces the Violet Recording team continues to help artists bring their songs to life by engaging the musical community they have been serving for years and pairing the right session players for the esthetic at hand all while keeping with  the highest standards to produce records of timeless significance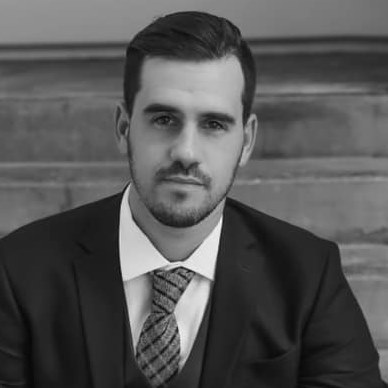 ATTILA TOTH-BATHORI
Digital Marketing
ATTILA'S BIO
Attila Toth-Bathori is a Hungarian/American entrepreneur and marketing and advertising specialist with a PhD in the field of Business Management and Marketing.
Attila has been working in the digital marketing, advertising industry since 2012 and has managed strategic marketing campaigns for over 70 clients, as well as over 8 million dollars in ad buying spends. His clients have included Fortune 500 companies, celebrities and music artists. Attila was also was published in Forbes 30 under 30 as one of the 6 successful entrepreneurs chosen to provide advice to young entrepreneurs.
Attila's work has been acknowledged and published by major publications all around the world! Such as New York Times, NBC, ABC News and many more.
ERIC STEWART
Lead Developer
ERIC'S BIO
IN MEMORIUM 1972 – 2023
Eric lost his battle with cancer in May of 2023. He died peacefully, at home, surrounded by his family. Eric will always be a part of the Indie Advance team. We love you and we miss you.
Eric began managing teams of design, development and programming personnel for technology projects in 1990. After several years of working for various businesses he formed his own successful development company in 1995 specializing in unique content solutions, promotional tools and technical gadgets for the internet.
He has worked with all types of clients — from small business to the music industry to government contracting. He is an expert at creating and implementing strategic solutions and is experienced in moving teams and projects forward successfully.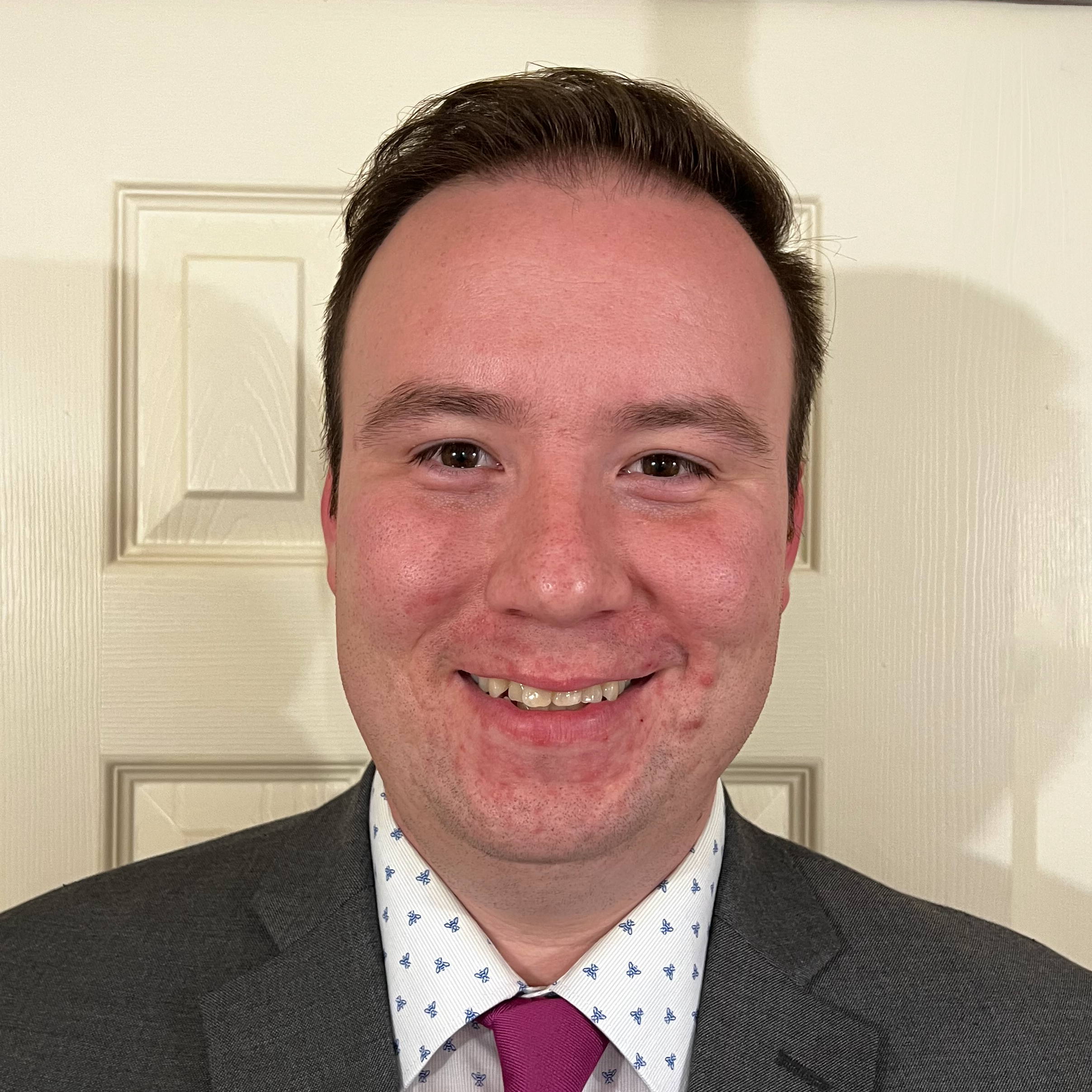 PETOUR TIJERINA
Webmaster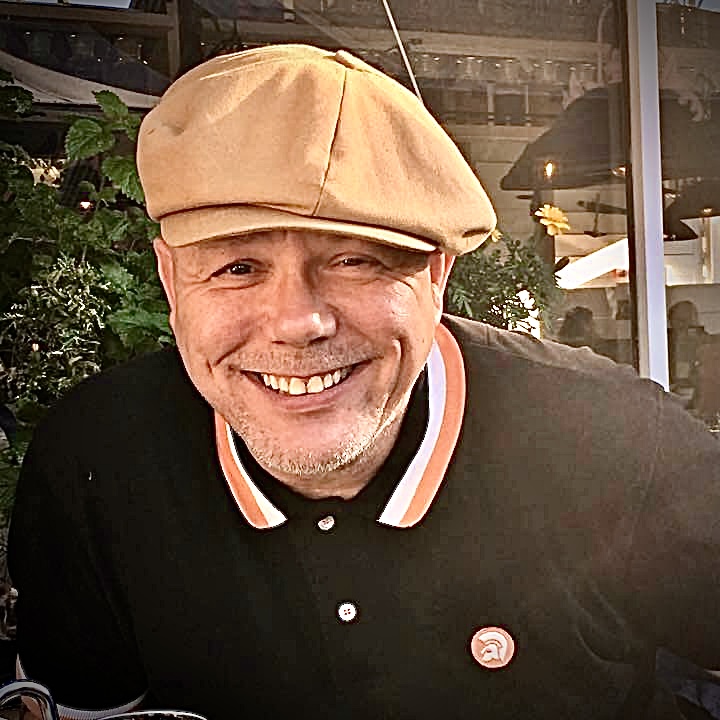 PELLE LIDELL
Managing Director Scandinavia
PELLE'S BIO
Pelle Lidell is a Swedish award-winning and globally active veteran music publishing executive (CEO, President, and Head of A&R).
He has served as Head of A&R and Deputy Managing Director at Air Chrysalis Music Scandinavia, CEO and Co-founder at Murlyn Songs, European A&R Executive at Universal Music Publishing UK & International, and President and Co-founder at EKKO Music Rights. 
Lidell's professional achievements include over 3000 songs recorded and released worldwide, multiple Billboard Hot 100 No. 1's and Billboard 200 album chart No.1's, multiple Billboard World Chart No. 1's, multiple Grammy Award nominations, multiple Ivor Novello nominations with one won award, several hundred million units of physical sales and multi-billion streams.
Lidell has also served as Head of the Jury on Swedish Idol, the immensely successful television entertainment show on Swedish TV4. He's also been interviewed and quoted in the international press: Wall Street Journal, New York Times, Billboard, Music Week, Music Business Worldwide, A&R Worldwide, The Guardian, Scandinavian and Korean press, and many more.
Lidell has been awarded, inter alia, the Swedish performing rights society STIM's prestigious award "STIM-Gitarren" for his extraordinary music export achievements as well as Music Finland's prestigious award "Lifetime Achievement Award" for his extraordinary impact on  Finnish music export. Lidell's signed writers and producers have won an array of prestigious awards worldwide.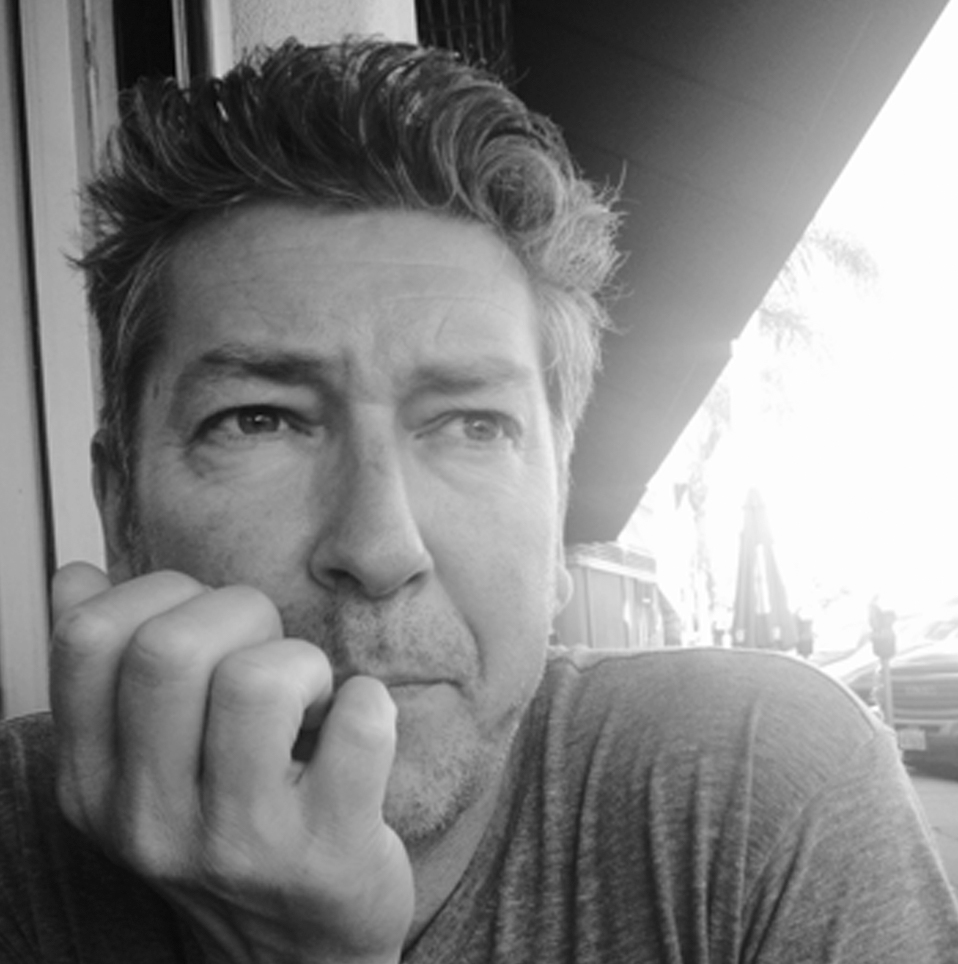 GARY FORTUNE
Managing Director NZ/OZ
GARY'S BIO
Gary's unique experience in the global music business combines deep music industry knowledge, a substantial international network, and relationships within the global music community alongside leadership and communication skills deeply rooted in realistic optimism, respect, and collaborative work.
In 2016 Gary was recruited by the company founders to help build the music festival and business summit Mondo.NYC in the role of Director, International Music Business in New York City. Involved in all aspects of the new venture he helped conceptualize, create, design, and implement content for the company's global music B2B summit. In his role, he focussed on musicians, labels, and managers helping them connect to relevant music industry representatives and participants while working closely with the local and international music community for their participation and involvement in the event.
Before Mondo, he served as International Manager of the New Zealand Music Commission's Outward Sound program from 2005. He founded and ran the office tasked with fostering artistic and economic growth within the country's music community. Outward Sound undertook projects and partnerships aimed at exporting New Zealand music abroad and assisting musicians and music businesses in developing their creative and business platforms to expand internationally.
As a part of the Outward Sound program, he facilitated and managed New Zealand's music industry presence at many of the world's most popular and well-known international trade events each year that showcase music and music businesses from New Zealand. He travelled extensively around the world where he developed strong alliances within the global music business community working collaboratively with various music export offices organizing business networking events, trade conference representation, and introductions for our attending businesses, managers and artists.
Before Outward Sound Gary worked for BMG NZ, in sales, marketing and promotions. In 2000 the Jive Records label broke away to become a global independent record company under the banner of Zomba Records. He was recruited to the new company as Label & Promotions manager, a role he held until the label was eventually sold back to BMG NZ in 2003. He was recruited by the company to a new position as International Label and Marketing manager where he managed the Jive/Zomba roster as well as several other high-profile BMG artists.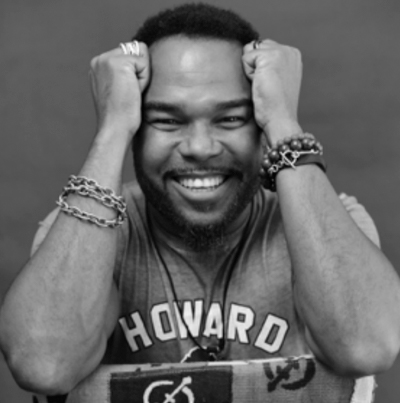 TROY WHITE
Managing Director East Africa
TROY'S BIO
Troy White is a native of Philadelphia and a graduate of Howard University. He is a full service Lifestyle Marketing specialist within the Urban and "Multicultural Millennial" Marketplaces, with over 30 years experience. Troy ran several divisions for Sony Music for 10 years. He was responsible for marketing and promoting artists such as Michael Jackson, Sade, Shabba Ranks, Luther Vandross, Snoop Dogg and many others. White started Wytehouse Marketing in 1994 out of Harlem, NY.  Wytehouse ran a national street/guerrilla marketing team in addition to offering a full range of media services such as PR, Urban Think Tank, product placement, image consulting, event planning, and advertising. Wytehouse's client base includes notables such as Adidas, Atlantic Records, BET, Coke, Carver Bank, Diddy, EA Sports, Grand-Marnier, Grammys, Heineken Jay-Z, Lacoste, McDonalds, Michael Bloomberg, NBA, NFL, Nike, President Barack Obama, President Bill Clinton, Pontiac, Pepsi, Senator Hillary Clinton, Sony, Seagram's, Target, US NAVY. Troy moved to Nairobi in 2015. He became Sr. Creative/Event Director for Africa's largest Experiential agency EXP. His clients include Coke, Safaricom, Unilever, East African Brewery Limited and many others.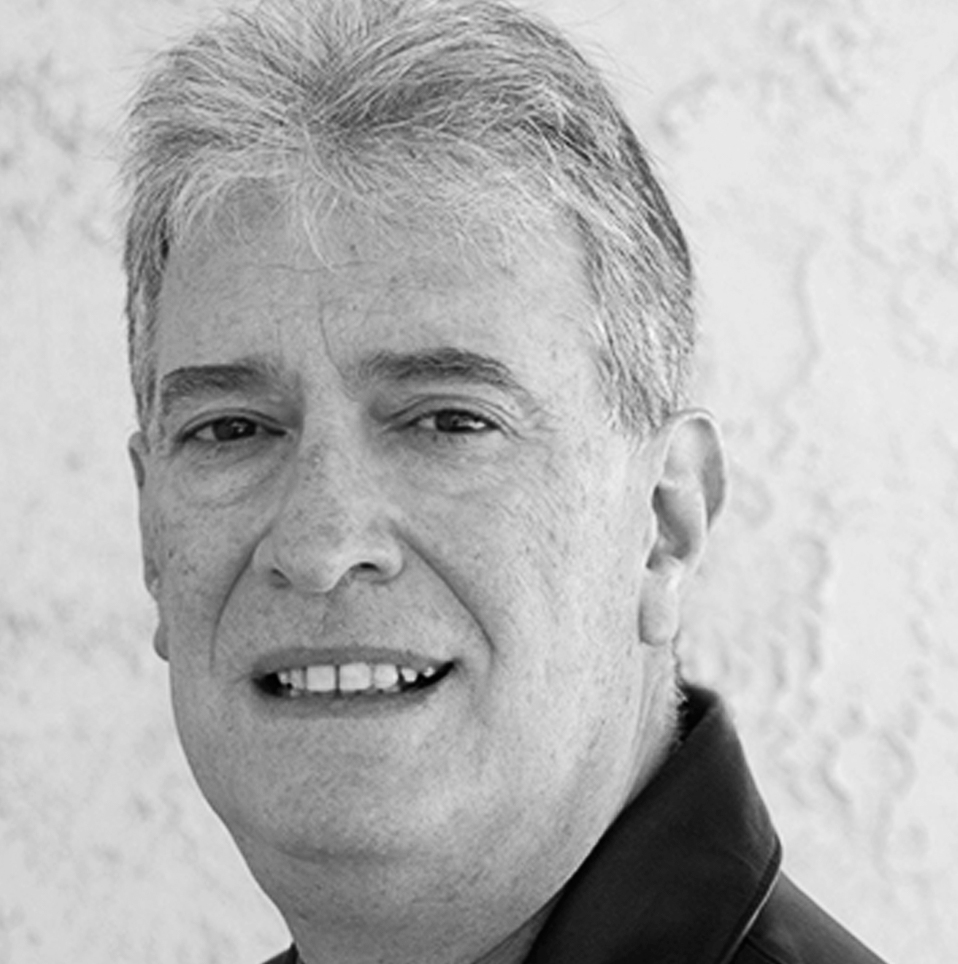 JEFFREY CHEEN
Managing Director China
JEFFREY'S BIO
Jeffrey Cheen started his career as National Promotion Director for Tetragrammaton Records and its artists management company, with a list of clients that included Deep Purple, Joan Rivers and Tiny Tim.
He then helmed Mercury Records Hollywood office, overseeing record production and artists signings. Mr. Cheen was then tapped by Capitol Records as it's Director of A&R. Cheen then moved to Far Out Music and Publishing to head up its management division where he guided the careers of War, Ronnie Laws, and later on Rick James.
Cheen's flair for live production flourished when he was partnered with Jerry Buss, owner of the Los Angeles Lakers and the 18,000 seat LA Forum, where Cheen was responsible for presenting concerts and TV productions. Cheen was also contracted to produce all the entertainment at the new Tropicana Casino in Atlantic City, for three years.
Cheen then focused his many years of concert, record and TV production experience in America on the new Asian market when he served as a consultant to the Peoples Republic of China, Ministry of Culture and the Australian government's Ausmusic. He has also given lectures and seminars on the music business in Hong Kong, China, Australia, India and the USA. He was the first American music company to enter into a joint venture with the Chinese Ministry of Culture for producing Concerts and distributing Pop & Rock music in China, Taiwan, Hong Kong, Japan, Singapore, Malaysia, Korea, Australia and the Philippines. Cheen lived and worked in Beijing and Hong Kong for 13 years.
The new IT century, finds Jeffrey Cheen back in the USA where he is instituting new marketing strategies in the Music and Performance industries as he commutes between Los Angeles and Beijing consulting record and entertainment companies. Most recently Cheen was appointed Director of Global Operations for The Pacific Coast Group. Mr. Cheen is a founding board member of the Hollywood Music In Media Awards.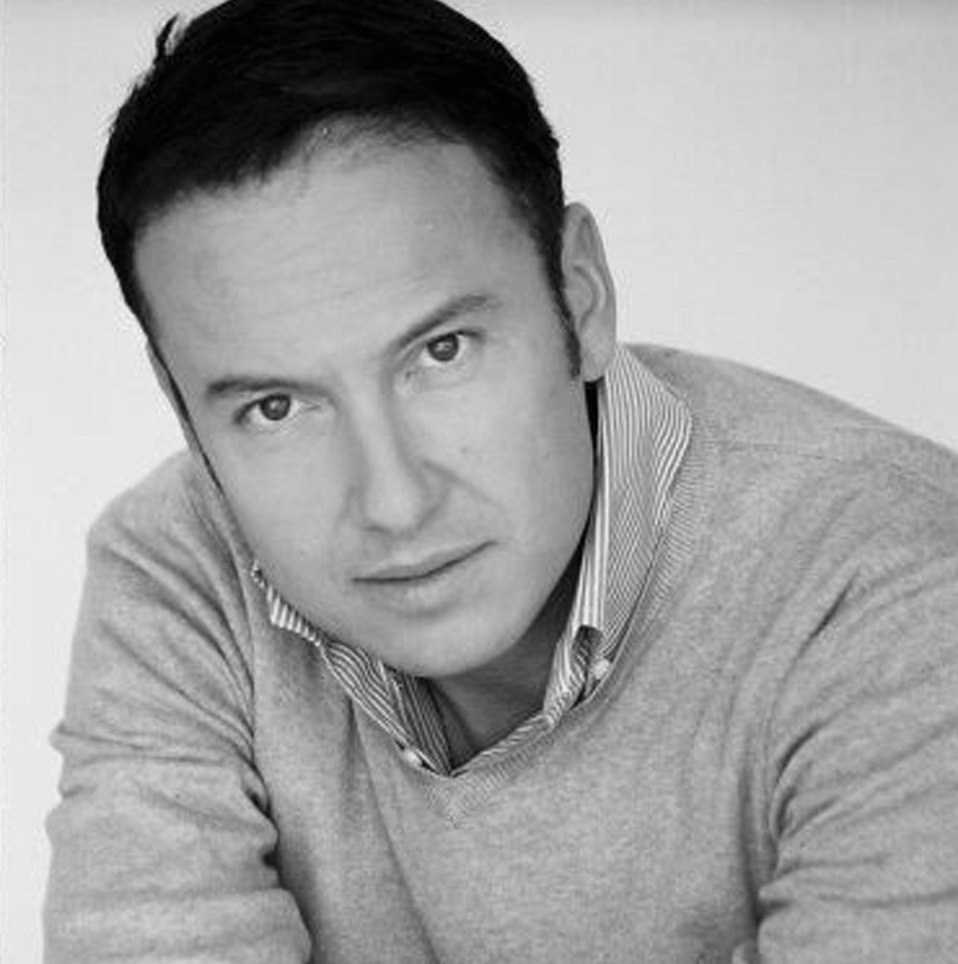 STEFANO'S BIO
Stefano Curti is an officer-level executive with 29 years of experience in personal care, beauty, and OTC. He has been president and CEO in public and private companies, as well as in private equity and venture capital firms.
Stefano is currently Chief Brands Officer and member of the Executive Committee of Coty, one of the world's largest beauty companies. Coty's divisions across fragrance, color cosmetics, and skin care, include iconic brands CoverGirl, Sally Hansen, Rimmel, Adidas, Bourjois, Max Factor, Nautica, and a portfolio of luxury fragrances such as Gucci, Burberry, Boss, Tiffany, Lacoste and several others.
Prior to joining Coty, Stefano was Global President at Markwins Beauty Brands, a global leader in cosmetics with a brand portfolio that includes Wet n Wild, Physicians Formula, LORAC, Black Radiance, Lip Smacker, Bonne Bell, The Color Workshop, The Color Institute, and POP, with a 10+ market share, sustained growth outpacing the industry, and distribution in over 80 countries.
Stefano has held various positions at Johnson & Johnson from 1990 to 2012. He was Global President of the Beauty and Baby divisions (Johnson's Baby, Neutrogena, Aveeno, Clean & Clear, Lubriderm, RoC, and several others); President, J&J USA; General Manager, Neutrogena; Managing Director and Marketing Director, J&J Europe, Africa and Middle East. During his 22-year tenure, Stefano led J&J Beauty to market leadership in the USA skincare market.
Stefano's previous executive positions include Global President at Genomma Lab International, driving the brand portfolio and financial results of the leading public company in OTC and personal care in Latin America; Global President of Pfizer Consumer Healthcare; CEO and board member at ExploraMed, a Silicon Valley innovation incubator backed by venture capital firm New Enterprise Associates (NEA), where he led the launch of breakthrough innovation in consumer wellness. Stefano has also served as Board Member and Senior Advisor for private equity and venture capital firms.
Stefano was born in Rome (Italy), naturalized American, and has lived and operated in 10 countries across USA, Europe and Latin America.

Be a yardstick of quality. Some people
aren't used to an environment where excellence
is expected.   –Steve Jobs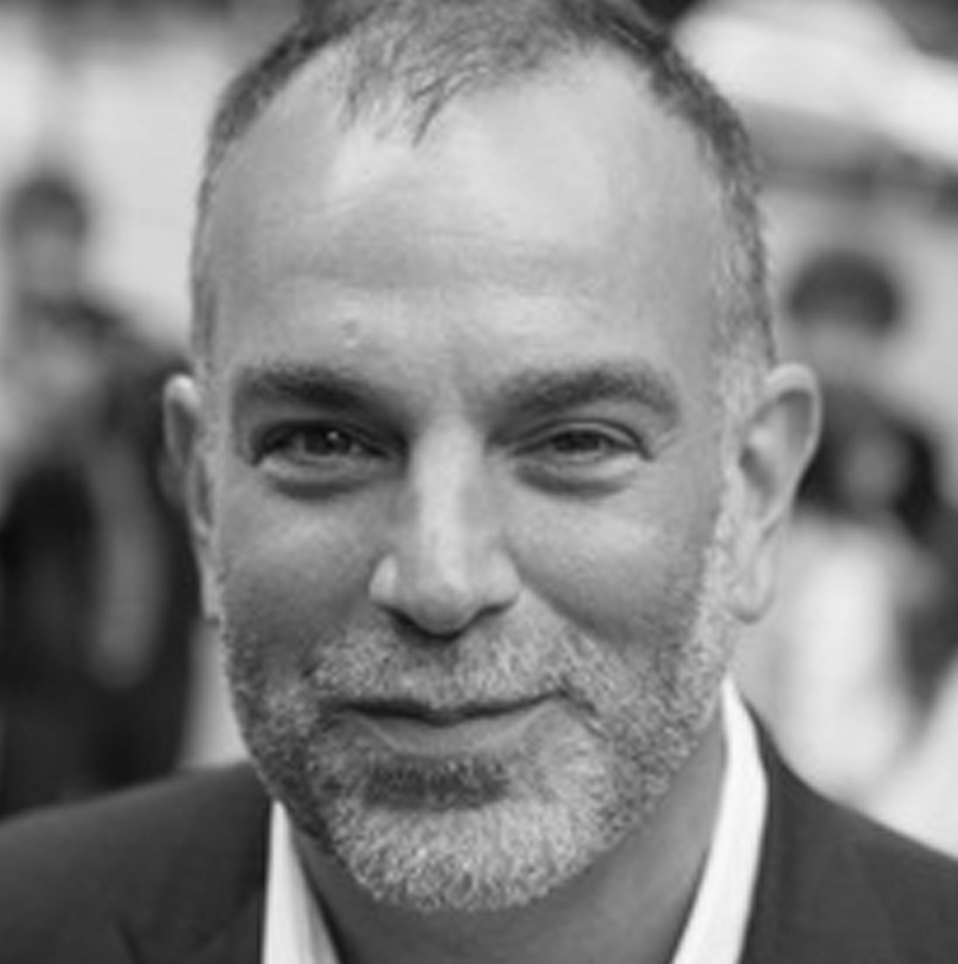 JOSH'S BIO
Josh Rabinowitz is an acknowledged global thought leader in that space where music, media, brands and creative content intersect. During his 20 + year career he has produced and or music supervised over 10,000 tracks for brands, cinema, recording labels and television.
Rabinowitz has been called a "New Music Mogul" by Fast Company, "The Voice" of the music-branding space in the news, and a "Branding Power Player" by Billboard, where he was also a 'celebrity' columnist for "With the Brand."
He's been Adjunct Professor at The New School since 2008, and has been cited in The NY Times, Rolling Stone, Time, The New Yorker, NY Magazine, the WSJ, Vulture, Crain's, Variety, AdAge, Forbes, etc., and, has appeared on Bloomberg TV News and NPR (National Public Radio)
Rabinowitz was chosen to be the inaugural President of the Cannes Lions (Festival of Creativity) Music Jury in 2016, where he was called "a musical genius."
He's presented recent Keynotes at Cannes Lions, Spot (Denmark), ADE (Amsterdam), SXSW, XpoNorth (Inverness, Scotland), Output Belfast, The Whext Festival (Sao Paulo), Music Matters (Singapore), Tokyo Music Market, El Dorado (Bogota, Colombia), Billboard Film and TV (Los Angeles) and The Sync Summit (New York City).
He has been a successful bandleader and trombonist, weaned on the streets of the world's cultural capitol – Brooklyn, USA – way before it was cool.
He resigned his position as EVP/Director of Music at Grey Group in 2019 to start a Music and Sound Consultancy called the Brooklyn Music Experience: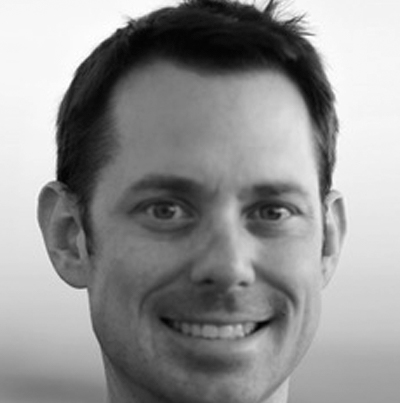 DARREN'S BIO
Respected as a pioneer at the forefront of nearly every wave of social technology, Mr. Kramer has 20 years' experience in digital media, marketing and management. He has deep expertise in managing and consulting startups and technology companies, helping businesses achieve their goals through innovative marketing strategies. Over the course of his career, Mr. Kramer has
delivered 100s of platforms, websites, apps and innovative campaigns to businesses ranging from SMBs to the Fortune 100. He was the founder of Ehab.com, the pioneering drag-and-drop marketing platform that enabled marketers to quickly create, manage, distribute and track rich
applications without technical skills.
Currently, Mr. Kramer consults and advises a wide range of businesses and holds board positions with two big data companies: Music Research Consultants, Inc and SentencingStats LLC. He is also busy in the garage building The Sync Spot, a next-generation contact synchronization platform. In recent years, Mr. Kramer has developed a YouTube marketing program that empowers brands and content producers to drive search rank and customer
acquisition through video marketing.
In the 1990s, Mr. Kramer founded the music industry's first "digital" marketing department at Epitaph Records, and helped a wide range of record labels, music acts and managers effectively leverage digital media. In 2000, Mr. Kramer was recruited to manage a team of developer for Stephen Speilberg, Paul Allen and Ron Howard's Pop.com. In that role, Mr. Kramer developed a web based video social network, predating YouTube by 5 years.
In his spare time, Mr. Kramer teaches Mindfulness to elementary school children.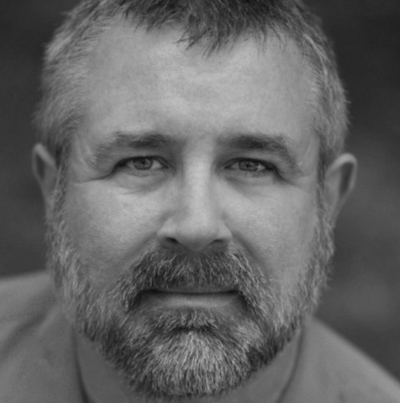 RITCH'S BIO
Ritch started out as a promotion coordinator for A&M Records in Los Angeles in 1980-81.
From 1981-1987, Ritch was the director of West Coast A&R for Arista Records. He signed The Thompson Twins to their US Deal as well as Mara Getz. He worked extensively with the publishing and songwriting communities for material for Whitney Houston, Aretha Franklin, Dionne Warwick, Melissa Manchester, Tanya Tucker, Jennifer Warnes and Jermaine Jackson. He also coordinated music for the "Ghostbusters" and "Perfect" soundtracks.
From 1987-1992, Ritch worked on various independent projects. He produced the award-winning educational video for artists and musicians, "How to Get a Record Deal." "At the time, it was the only video of its kind examining the frequently misunderstood process from several different perspectives: record company executives, A&R VPs, artist managers, record producers and 16 major artists  including Los Lobos, Mark Knopfler, Phil Collins, Jody Watley, Karla Bonoff, Michael Bolton, Fleetwood Mac, Chick Corea and Kenny Loggins," says Ritch. Producers Phil Ramone and Jeff Baxter are also interviewed in the video.
In 2012, he was one of the founders of MUBUTV, an educational channel for artists on Youtube. In addition, he has taught Music Business classes at the Musicians Institute, SAE (School for Audio Engineering) and at UCLA Extension.
For over 28 years, Ritch Esra has been running the Music Business Registry which includes The A&R Registry, The Publisher Registry, The Music Business Attorney Registry, Artist Manager Registry and The Film and Television Music Guide.
"Our various publications and databases give everyone vital, accurate and the most up to date information they need for contacting A&R, music publishing, artist management, legal and the film and Television music communities," says Ritch.
 "Each publication contains contact information consisting of address, E-mail (including web sites), and direct dial telephone. Additionally, we provide the exact title, street address, the name of their assistant and the style of music that each executive deals with. Due to the volatile nature of A&R, the A&R Registry is completely updated and reprinted every eight weeks and often has over 20-30 changes in a single issue. There are no other publications of this kind anywhere in the world."
Subscribers to the Music Business Registry include record company executives, music publishers, managers, agents, attorneys, studios and other various music business professionals across Los Angeles, New York, Nashville, Chicago, Atlanta, Toronto, London, Dublin, Copenhagen, Tokyo, Stockholm, Sydney and Munich.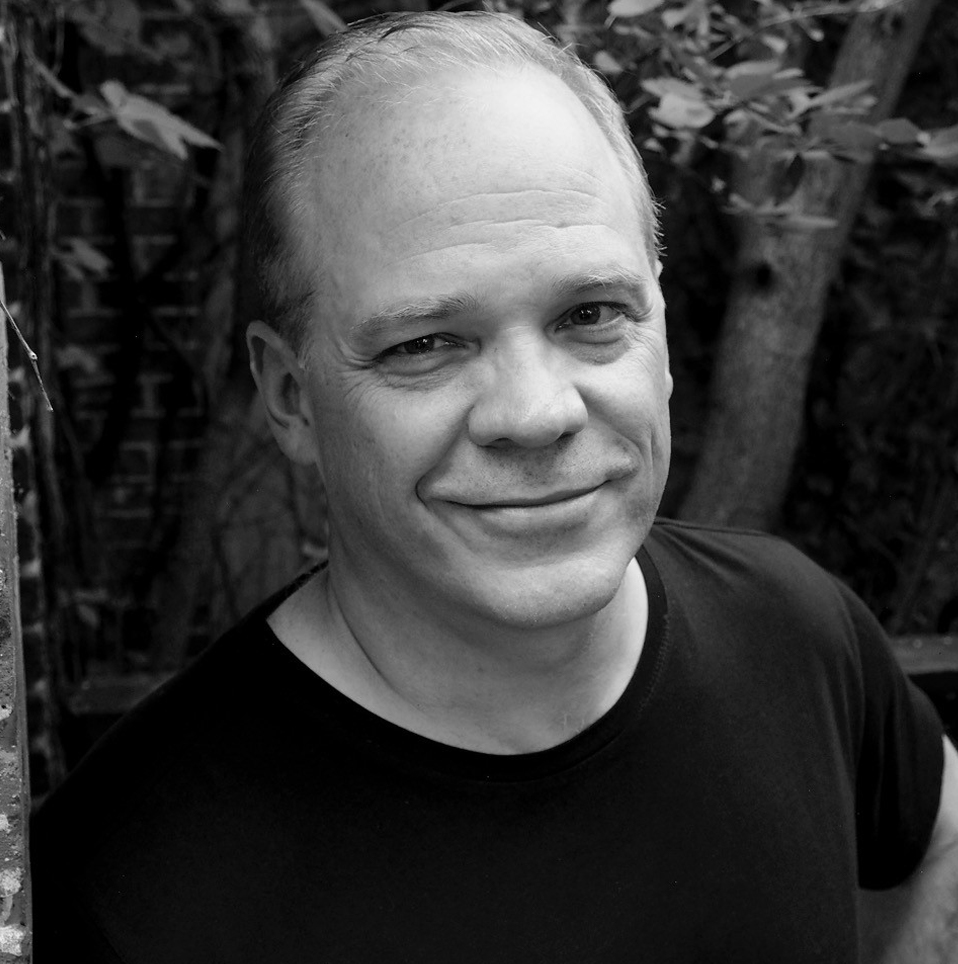 ERIC'S BIO
Radio App Innovator I CFO I M&A Specialist
Founder: Mad Genius Radio, an Infinite never-the-same twice playlist that plays ALL the songs you love providing a lifetime of lean back unpredictable unparalleled personalization, yet with surprising ease of use.
Senior Accounting and Finance Executive who has held CFO and SVP positions in both private and public organizations spanning broadcast radio, billboard, mobile wireless, technology and hospitality industries. Led M&A on dozens of transactions valued at over $4B over a 25-year career. As the CFO of Chancellor Broadcasting co-led the 1996 IPO. Although a very young CFO to be taking a radio company public on the NASDAQ, it went off perfectly. We delivered on our forecasted numbers a year later which included $12M of cost savings identified to rationalize the seemingly high price we paid for a group of 17 radio stations. We were bought out for $2.5B within 18 months.
Co-led strategic initiatives with operating executives to find hidden value in organizations of all sizes. Acquisitions, dispositions and strategic initiatives all have one thing in common: a forecast that the Board can rely on to decide to deploy capital or harvest their investment. I've routinely presented reasonable forecasts — as well as corporate strategy — to investors, research analysts, ratings agencies and boards.
More recently, was hired as CFO and tasked with the restructure of a company's debt. The privately held company had publicly traded debt that was syndicated across three tranches with 60+ lenders requiring quarterly calls, MD&A and meetings with ratings agencies. Faced with significant challenges from day one, including a shareholder lawsuit and multiple threats to our capital structure — we were able to navigate the company through a successful restructure (achieving better-than-expected returns) and the continuation of positive EBITDA growth. Subsequently, we were tasked by the Board to find a buyer for our assets, which provided the target returns of our equity partners. That process wrapped up in 2015.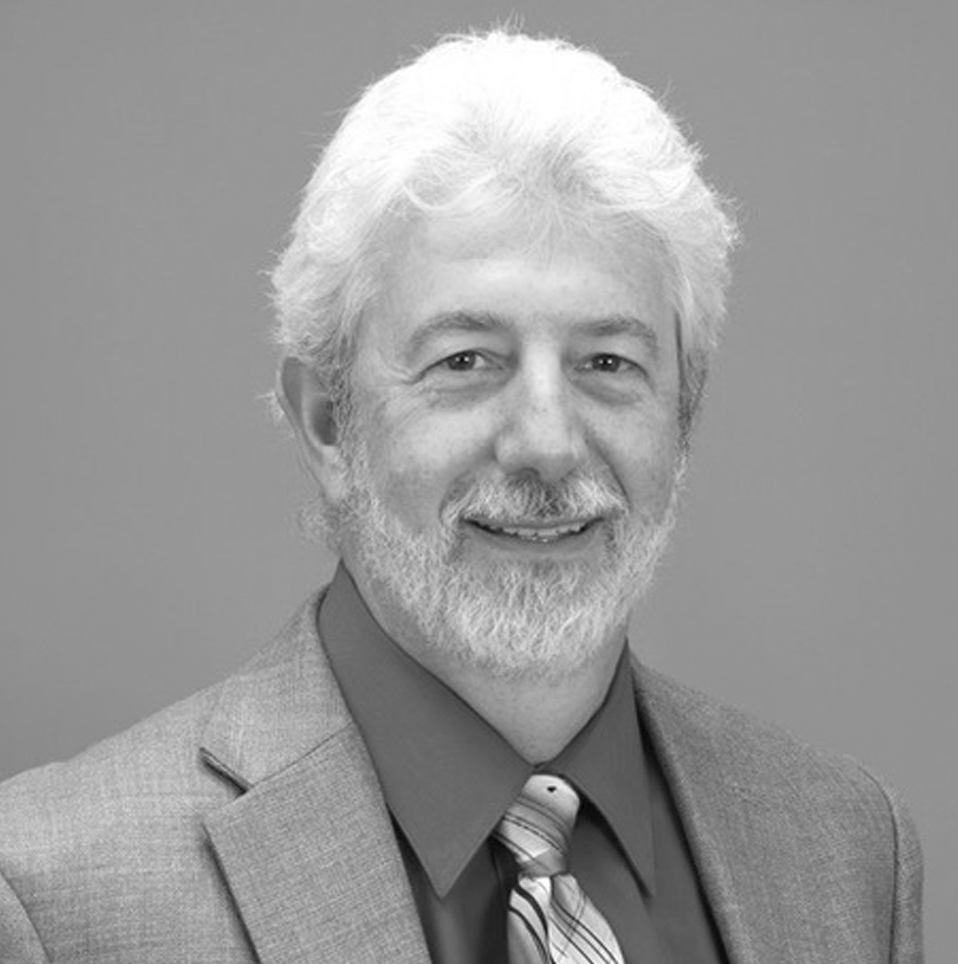 HOWARD BERNSTEIN, ESQ., CPA
HOWARD'S BIO
Howard has nearly 40 years of experience in law, corporate financial management, auditing, accounting, financial analysis, international business, and management consulting. Howard is a member of the American Bar Association and the bar of the State of Colorado, where his practice emphasizes the creative arts, international law, small business, employment law, and taxation. He is also a member of the California Society of CPAs, the American Institute of Certified Public Accountants, and serves as the national President of the American Academy of Attorney-CPAs.
Much of Howard's practice focuses on meeting the needs of businesses and their owners, where is he is able to draw upon his previous experience as Associate Regional Counsel for the U.S. Small Business Administration as well as his MBA and 38 years as a CPA.
Howard is actively involved in the international and domestic distribution of a diverse selection of products for clients both in the U.S. and abroad. He writes the International Business Transactions Chapter in the Practitioner's Guide to Colorado Business Organizations.
A proud Eagle Scout, Howard is active in and makes it a priority to give back to the community. He serves on the Board of Directors for leading arts organization Open Studios; provides pro bono assistance through Boulder County Legal Services, for which he received the John Marshall Award for his dedication to providing legal services to members of the community who cannot afford to pay; raises money for the Children's Hospital by riding in the Courage Classic cycling tour; serves as a Cornell Alumni Association Ambassador; and assists non-profit organizations at reduced fees. Howard also lectures on legal ethics, taxation, employment, and international law topics for lawyers and serves as a guest lecturer in the Entrepreneurship Center for Music at the University of Colorado.
Education
J.D., University of Colorado School of Law
Advanced Professional Certificate (post-M.B.A.) in Corporate Financial Management, New York University Stern School of Business
M.B.A., Cornell University
B.A. with honors, Columbia University